Overstock
Popular
▹ Hypermarkets, Outlet Malls, Marketplaces, Supermarkets / Posted 2 years ago / 333 views
Overstock and Blockchain
Founded on February 27, 2002 in Midvale, Utah, near Salt Lake City. Overstock.com is an online incubator of online shopping mall and blockchain technology.
Overstock was originally founded in 1997 by Robert Brazell as Deals.com. Two years later, it was acquired by Patrick M. Byrne. After a change, it became a company called Overstock.
Overstock sales are on-line and the websites are www.overstock.com, www.o.co, and www.o.biz. The online site has about 40 million monthly customer visitors.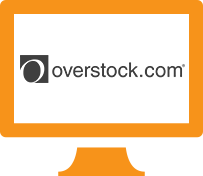 Overstock was listed on NASDAQ in May 2002 after the company was established. In 2009, it generated revenues of 7.7 million USD and 2010 was reported to be the first year of revenue 100 million USD generation. Since then, Amazon stood up… CLICK TO TWEET…traditional retailers invested in e-commerce in a wide range of areas, Overstock has been overwhelmingly in recent decades to maintain profitability with other companies. Overstock had a dream of new growth, and at that time he made a decision that was like an adventure and became the first major retailer to introduce Bitcoin as a payment method.

In 2014, the company established blockchain subsidiary Medici Ventures and invested in about 20 blockchain technology companies, including its own cryptocurrency exchange Tzero (t0) as of November 2018.
Overstock has now transformed its online shopping mall into a blockchain business
Overstock's business is divided into online retail business and Medici businesses. The retail business consists of direct sales and partner sales. Other businesses belong to the Medici business.
Overstock's retail business mainly involves purchasing price-competitive brand products, unbranded products, and collectively-sold products and selling them at lower prices than sticker prices.
His range of products includes furniture, upholstery, bedding and bathroom accessories, household goods, jewelry, watches, clothes, designer accessories, health and beauty products, electronics, computers and sporting goods. This includes DVDs and video games.
In addition to the above-mentioned tasks, Overstock also offers Worldstock Fair Trade, Main Street Revolution, Farmers Market, Pet Adoptions [6] Insurance and Supplier Oasis. We will also promote Supplier Oasis.
▸ The World Trade Fair is an event where craftsmen from all over the world sell handmade products by creating stores in Overstock's website. The Main Street Revolution is an event that sells the products of small business owners using its market and distribution channels within Overstock's website.
▸ Supplier Oasis is the way suppliers manage their products, inventory and sales channels using the overstock platform. In traditional markets, customers can order freshly grown fruits and foods
▸ Insurance Oasis is an event where consumers purchase or consult insurance on Overstock's website for personal or business reasons. Overstock sales have been around $ 150 million in recent years.
▸ In 2014, after blockchain technology was released and Bitcoin was developed, it became the first company to accept Bitcoin payment among major retailers around the world, and Bitcoin payments amount to 0.2% of sales. Starting from 2014 and continuing to November 2018, the amount of money invested in the blockchain sector is about $ 170 million.
In November 2018, CEO of Overstock, Patrick Ben, officially declared that he would close the internet shopping mall business and actively challenge the blockchain technology field.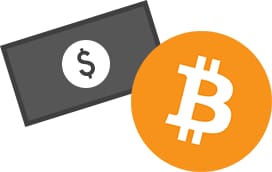 Medici Business
Overstock's Medici business was initiated in the role of resolving financial transaction issues, especially in the field of confidential settlement, by utilizing the characteristics of confidentiality, cryptographically protected transparency and permanence, and distributed ledger like blockchain.
In 2014, the company established its subsidiary Medici Ventures, and started full-fledged investment in blockchain technology business and Tzero (t0), its cryptocurrency exchange. Among them, Medici Ventures has set the underlying technology areas that support capital markets, financial markets, identity management, property, voting, and blockchain technology as its target areas. Invested in the above blockchain business. Tzero (t0) is a capital market trading platform using blockchain technology and has been officially opened since afternoon of January 24, 2019.
Ⓒ AUTHOR OF THIS ARTICLE

:

Overstock

🖥 SOURCE LINKS

: https://www.overstock.com/

💎 CRYPTOCURRENCIES

:

★ Bitcoin (BTC)

🎰 FIAT PAYMENT METHOD/GATEWAY

:

✪ Visa Card

⚖️ OVERALL SAFETY & TRUSTWORTHINESS (5-STAR RATING)

:

★★★★★

🎡 TWITTER USERNAME/HANDLE FOR FEEDS

:

Overstock
We are sorry that this listing was not useful for you!
Let us improve this listing!
Tell us how we can improve this listing?